I've found a couple of online tools that you may find useful: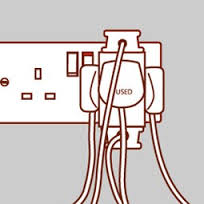 The first is a calculator that helps you work out if you're overloading the sockets and extension leads in your home.
Click on the image of the overloaded socket to go to the Electrical Safety First website.
The second is an app that you can download to your phone or tablet that checks the 

wi-fi signal in your home to see if there's any interference between your router and any of your wireless devices.