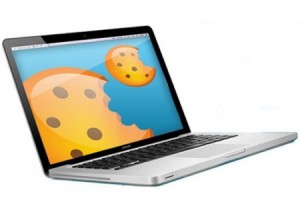 With sales and shop clearances happening all year round, it seems like it's always a good time to grab a bargain.  Older pc models are frequently sold off with a reduction and Black Friday* and Cyber Monday* are days when stores reduce their prices for early Christmas shoppers.  So if you're thinking of braving the high-street or surfing for an online deal, here's some advice on what to look for.
*These days are usually towards the end of November.
What type of pc do you need?
The first thing to decide is whether you want a desktop, a laptop or a tablet. Laptops are not that far behind desktops when it comes to power these days unless you need a specialist machine, so the answer to this question depends mainly on the following:
• Does it need to be portable? If you intend to take your computer with you when you're out and about you'll want a laptop or tablet so consider the size, weight and the battery life.
• If you prefer a larger screen and have the space at home, a desktop with a monitor gives you a wide range of sizes to choose from. Laptops are available with larger screens but can be more expensive and of course will be heavier.
• Not so critical but still worth thinking about are the keyboard and mouse. Some laptops have compact keyboards and all have a touchpad which may take some getting used to but it is possible to connect a USB or wireless mouse and full size keyboard if there are sufficient ports free.
• Switching to a tablet is a completely new experience if you don't already have a smart phone and is a good alternative if you only want to browse the web and check your email. They are generally available in two sizes, 7in and 10in. Being lightweight means they are ultra-portable and if you don't like the onscreen keyboard there's always the option of buying and attaching a small external one.
• Some smaller laptops forfeit the CD/DVD drive to make them slimmer and lighter so check this before you buy.
If you've been using an old pc for some time you'll be surprised at how fast any new machine will be but here's a guide to the technical stuff if you want to compare models and for more information on what's going on inside your pc take a look at another article: Computers simplified.
• RAM/Memory – A sensible minimum is 4 to 6GB which should be sufficient for most tasks. Having 8GB will make the computer a little quicker and better able to quote with multi-tasking but unless you need a really speedy system for a specific purpose there won't be any noticeable difference if you have any more than this.
• Hard drive/storage – 500GB is the standard these days but for storing large amounts of photos or videos 1000GB (1TB) or more would be a better option.
Some computers come with an SSD – Solid State Drive – which, because of the lack of moving parts, is faster and more efficient. It will also put the price up.
• The operating system is likely to be Windows 10, so prepare for a change if you've been used to Vista or Windows 7 (see my blog on Windows 10 for more information).
Windows 7 is still available from some major suppliers* but bear in mind Microsoft support is said to finish in 2020. *Correct at the time of writing.
• I won't be going into any detail here about the different types of processor available for desktops and laptops as your budget will largely determine what sort of system you buy but even a low end pc can still perform at a reasonable pace.
If you'd like some help choosing your new computer give me a call, I can also quote to include the cost of the initial set-up.
---